So I loooooove design blogs. They inspire, they give me great ideas, they look purdy. Well, the blogosphere is starting to sit up and take notice of UNIQUE! To quote my best pal LaRue, "Gosh, y'all..."
HOLLY AT decor8 POSTED SOME REALLY NICE WORDS ABOUT US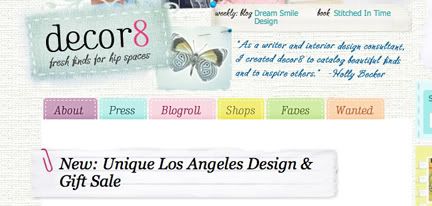 Erin was inspired by UNIQUE!